Vallarta Weddings delivers an inspired, and caring service, so you can "arrive and relax" and not worry about ANYTHING!!!
Our aim is simple – to exceed your expectations and produce a sensational event for you and your loved ones to cherish.
Our mission is clear – to transform your dream into reality, ensuring that your special day surpasses all expectations.
Let the Magic Begin in Puerto Vallarta!
We know that planning a wedding, getting married and eventually getting to the 'I do' moment can be confusing and stressful, especially when getting married outside of your country. Puerto Vallarta is the best Resort destination in Mexico to start looking, and our website is the a place to start to finding the right location and services for your big day. Vallarta Weddings specializes in creating unique events that reflect your desires, visions, and personalities. Our team will design and implement an extraordinary setting, that will amaze your guests, and that is tailor made for you.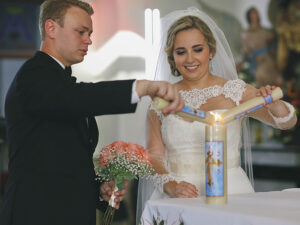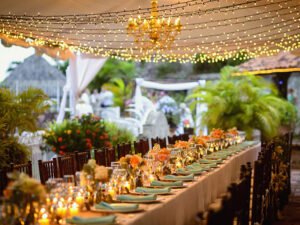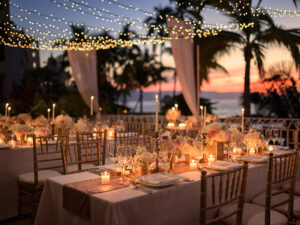 Acknowledged experts in the field of weddings, versed in style, etiquette and organization.
Vallarta Wedding's attentive and knowledgable professionals can arrange everything for you!
A wedding planner in Puerto Vallarta is your connection to getting the things done at your wedding destination. From long distance, or out of country, we are a zoom or a WhatsApp away. We are here to securing your vendors, making site inspection visits, and preparing wedding items and finalize logistics.
Every amazing event requires a masterfull, creative idea, and precise plan.
Perfect weddings begin with impeccable planning, knowledge, skill and a keen attention to detail. Our primary objective is to facilitate a seamless and stress-free planning process, and offer the guidance needed to ensure that your event is a huge success. We guide you through the step-by-step process that allow our couples to follow a plan to create their own amazing and magical wedding day.
We are an extension of each ccouple's creativity. We will establish your vision for your wedding, as well as your budget, and find the best, most qualified vendors that fit within your vision and budget.
Event and Wedding Planning Services
We plan weddings in private villas, garden venues, and occasionally some wedding friendly hotels in Puerto Vallarta, and Riviera Nayarit. From simple elegance to elaborate décor.
Great weddings do not just happen. They require focused orchestration, knowledge and skill, and plenty of experience to make your special day a success.
Contact Our Team at Vallarta Weddings!
We have years in the industry, know the locations, the installations, the rules, the contacts, and the best vendors. Vallarta Weddings will guide you through picking the services and vendors best suited for your needs and budget.
WHAT VALLARTA WEDDING PROFESSIONALS DO FOR YOU:
• Offer the best options and prices for weddings of all sizes.
• Present the most memorable ceremony by locally certified Minister.
• Personal attention from Vallarta Weddings on and off-line.
• Supervise your entire wedding day.
• Demonstrate excellent character when working on-site.
• We can do almost anything!
• Vallarta Weddings provides fully bilingual staff.
PLANNER BASICS
– Consulting (providing information and pricing).
– Making all ceremony and reception arrangements.
– Booking the vendors
– Detailed wedding day/week Itinerary/Timeline.
– Meeting upon your arrival.
– Ceremony rehearsal with bridal party at ceremony location.
– Full on-site supervision and direction of the entire wedding day.
– Finalize planning process before arrival to Puerto Vallarta.
FULL SERVICE INCLUDES:
– Location Scouting for finding the right location.
– Initial Concepts and Storyboarding
– Civil Ceremony with legal Marriage Certificate
– Minister's Ceremony
– Religious Church Ceremony
– Accommodations for your guests in hotels, and villas.
– Flower Arrangements
– Custom Furniture Rentals – tables, chairs, bars and more.
– Wedding Decor (fabrics, lanterns, decorations, lighting, signs)
– Wedding Cake Arrangements
– Photographer Arrangements
– Videographer Arrangements
– Ceremony and Reception Music Arrangements
– Transportation Arrangements
– Catering Arrangements (Villa, or venue, menu and bar arrangements)
– Visual Aid (floor plans, the blueprint for the ceremony and reception setups)
– Printing / Graphic Design (for menus, programs, signs, placards etc.)
On the Wedding day we are there to …
– Provide Full On-site supervision and direction of the entire day.
– Oversee Setup of Ceremony and Reception Installations.
– Placement of table cards, favors, and cake table
– MC Direction, for grand entrance, cake, first dances, bouquet/garter toss.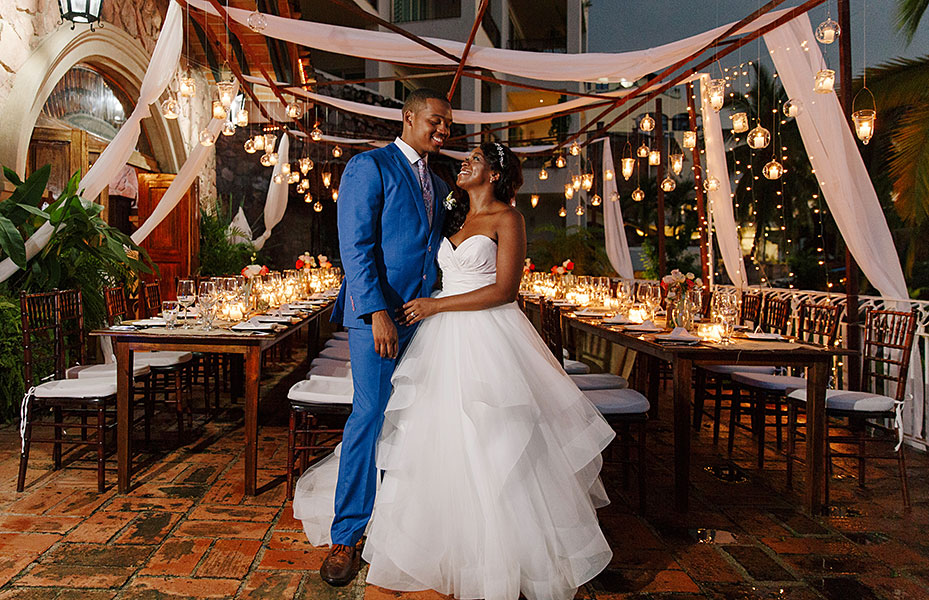 Complete Satisfaction with Every Moment of Your Wedding Day.
We understand that you probably have never planned a wedding before and don't know what is involved. From the moment you hire your planner, to when you arrive in Puerto Vallarta, we are here to guide you through the planning process, and ensure that the wedding day runs smoothly from start to finish.